Pre-Operative Instructions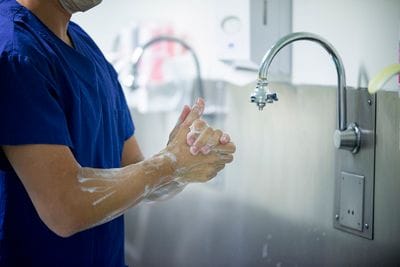 Do not eat or drink after midnight the night before surgery. This includes chewing gum, candy.
No smoking or use of tobacco products.
Stop all blood thinners one week prior to surgery unless directed otherwise. This includes Warfarin, Aspirin and anti-inflammatories such as Ibuprofen, Voltaren.
Do not wear any make-up on your face or around your eyes on the day of surgery.
Do not wear any fingernail polish. If you have acrylic nails, remove the acrylic and fingernail polish.
Wear your glasses instead of contact lenses on the day of surgery. If you must wear your contacts on the day of surgery bring a container for your lenses.
All jewellery must be removed. Please remove rings from any fingers, especially on the operative limb, as this can cause delays in surgery as these have to be removed prior to the procedure.
General Instructions Before Surgery
If you are having an outpatient procedure you must arrange for a suitable adult to take you home and stay with you.
If you develop a cold, persistent cough, fever or any other house related problems or skin infections you may need to cancel your surgery. Please contact us if you have concerns.
You have the right to expect appropriate pain control. However, we may not be able to rid you of all your pain but aim to lower your pain to acceptable levels. A post-operative prescription will be provided on your discharge.
If You Have Any Problems Please Call Dr Taylor's Rooms on (07) 5699 8288.