Your Visit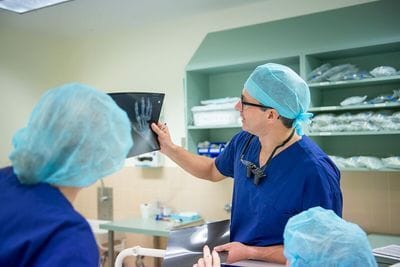 We are located in Suite 5D on Level 5 of the John Flynn Medical Centre at:
John Flynn Private Hospital, 42 Inland Drive, Tugun QLD 4224
Note, we work on Queensland time all year round (NSW patients please take note).
Please arrive 10 - 15 minutes before to your first appointment to allow for registration.
Parking may be difficult at the John Flynn Hospital site and it may take you a few minutes to find a park.
You may also be asked to fill out a health questionnaire prior to or on arrival.
When you come for your first appointment, please remember to bring the following:
Medicare or Veterans' Affairs card
Referral from your GP, family physician or other doctor
Health fund membership card
X-rays and any other scans including MRI and CT scans
Nerve conduction studies if completed
If you have seen a physiotherapist or hand therapsit please bring a recent letter from the therapist
If you have had surgery elsewhere, please bring a copy of your operation report
We may ask for you to provide these prior to your attendance to streamline the process.